Sports Livestreaming Platform
We provide simple solutions to help livestream your grassroots sports.
Sports Livestreaming has never been easier.
Once you sign up, you'll be able to connect your My Action Sport account to your team/club YouTube.
Then all you need to do is download the app, create a game, and the stream will automatically be sent straight to your community — and also give you prompts to quick-share highlight clips!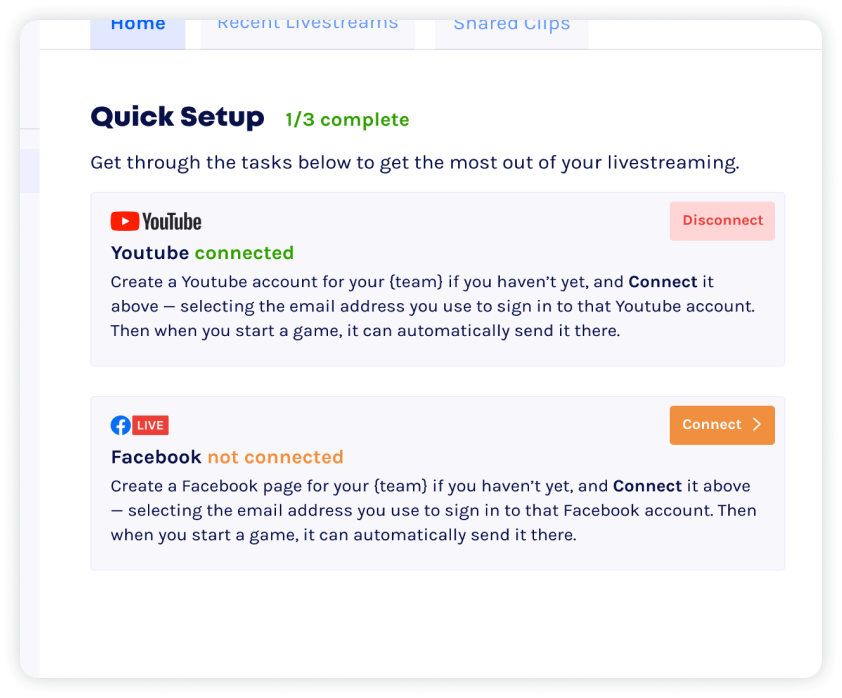 Easily keep score as the action unfolds, and tag clips to review later.
All-in-one streaming & scoring
Score & manage your game as it happens. Choose from a Basic or Pro (displayed) keyboard when you setup the game for more highlights!
Use other great apps to score
While using our platform to livestream you can score most major sports using other apps — cricHQ, PlayHQ, NIK Tennis.
Quickly share clipped highlights
Share short highlight clips in 1-click, allowing you to keep up with the action while keeping track of the game.
Connect to external bluetooth audio
If you can connect an audio or video input to your streaming device, then you can use it on the livestream!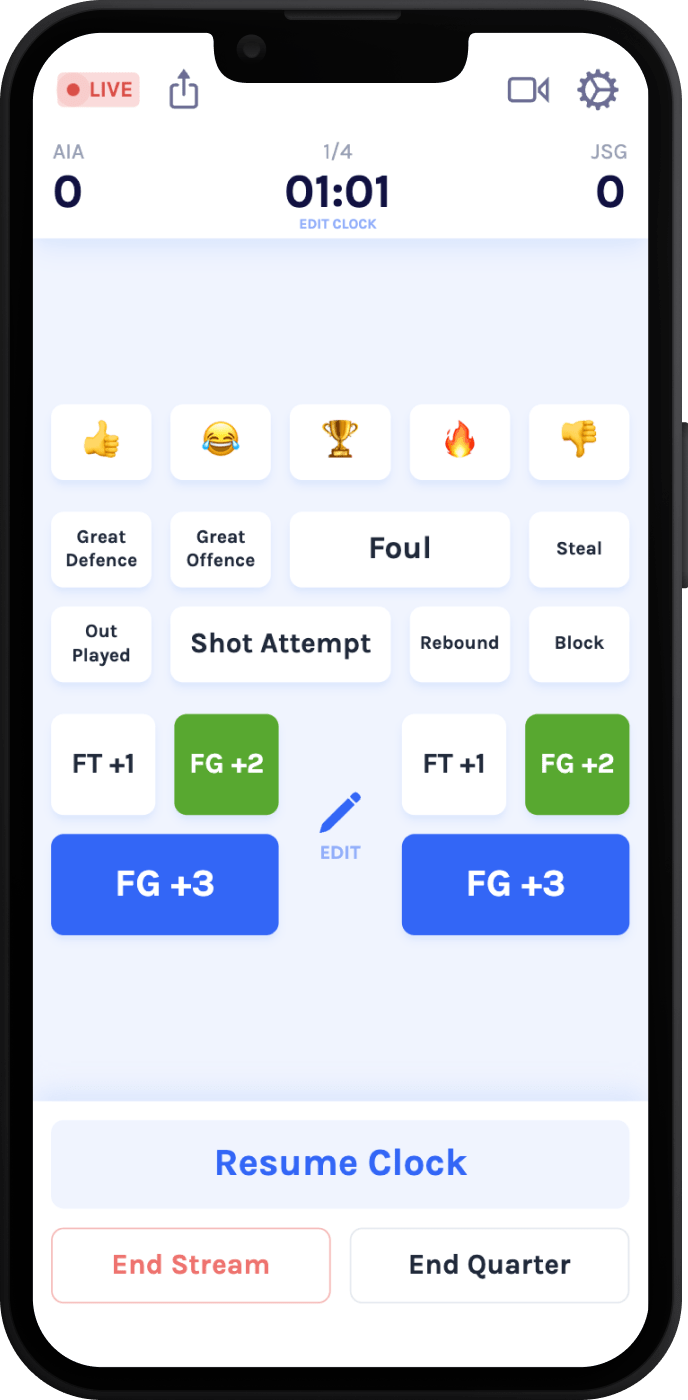 Get your community engaged by sharing game highlights.
As you score the game, we're saving highlight clips* of each bit of the action.
That way, after the game you cloian easily filter through to find the clips you want, and even share & download them to share to your social platforms to build your audience!
* Highlight downloads are not available for Game Pass customers.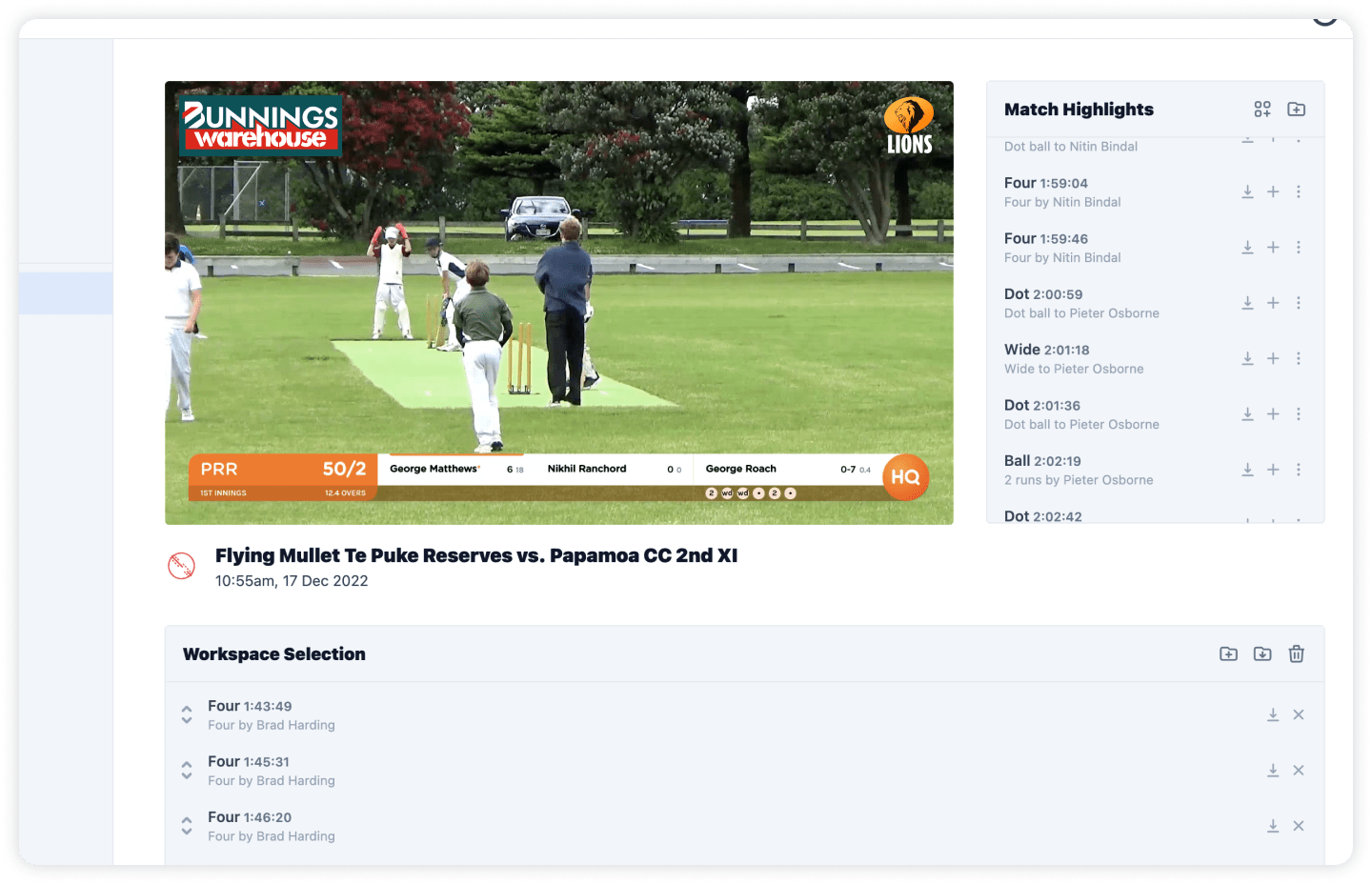 Simple setup to display your team & sponsor logos on all your streams.
We believe in keeping the admin side of things simple, so you can back to more important things. It's easy to upload your team & sponsor logos for all (or just some) of your livestreams.
In the near future we will be adding more customised & automated overlays (half time stats, replaying highlights during a break in play, dynamic animated scoreboard overlays), but in the mean time we offer simple, slick scoreboard overlays that let you focus on the action.
In the short term if you'd like to get a custom scoreboard overlay with your own logos, graphics & colors for your livestream, please contact our sales team.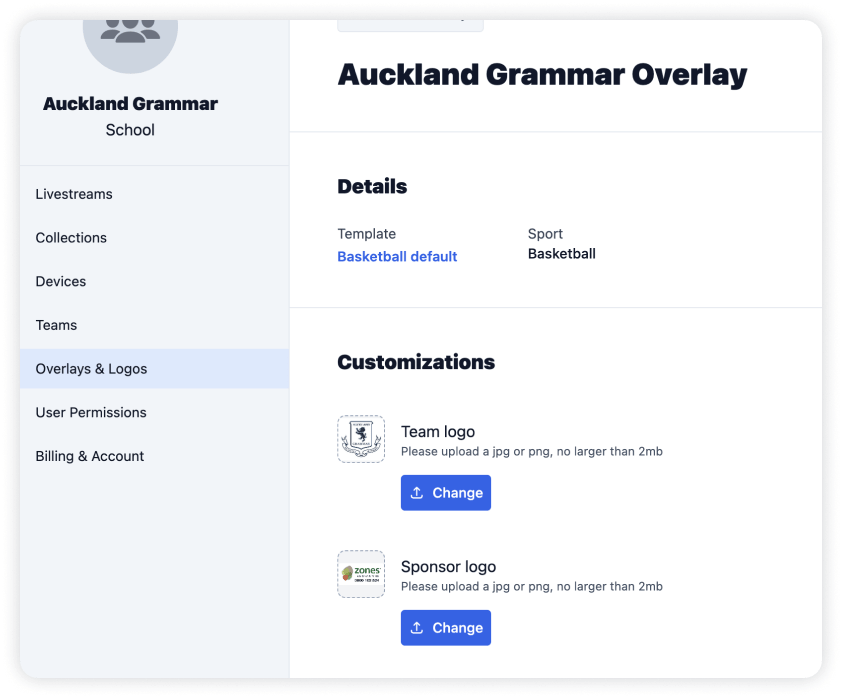 MAS has enabled us to create high quality broadcasts, completely customised to the Surrey CCC brand and experience.
It has allowed us to do this without a traditional video production crew, meaning we have put out a huge amount of content with a far smaller outlay than would have been required previously.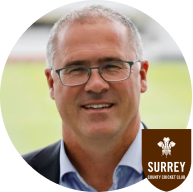 Richard Gould
Former-CEO
Surrey County Cricket Club
---